OpenAdmin – HackTheBox WriteUp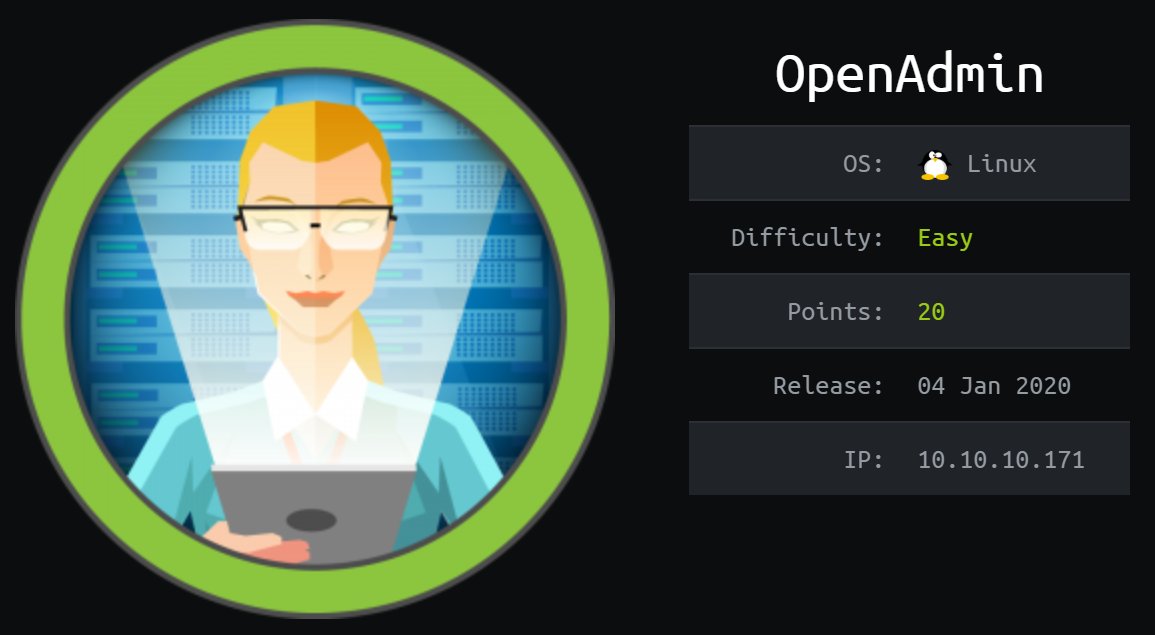 Summary
OpenAdmin just retired today. I had lots of fun solving it and I learned that nano can be abused for privesc (just like vim). Its IP address is '10.10.10.171' and I added it to '/etc/hosts' as 'openadmin.htb'. Without further ado, let's jump right in!
Scanning and Shell as www-data
A basic nmap scan was enough to get me started:
Port 80 hosted the default Apache page: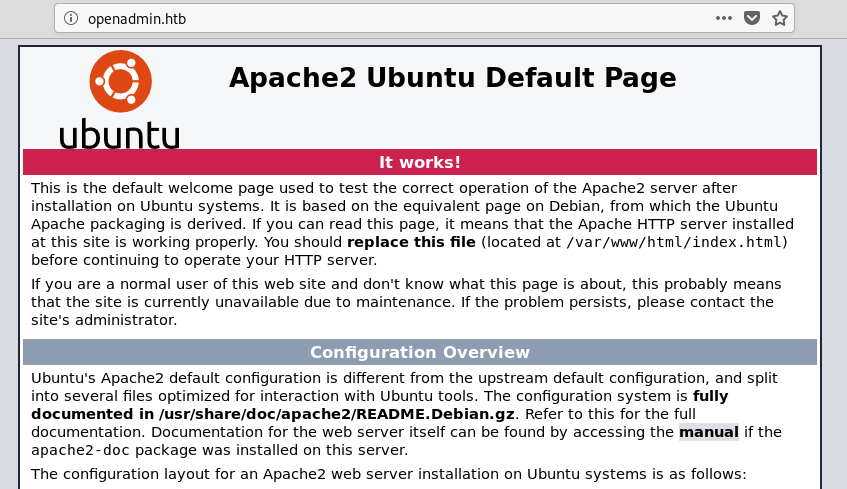 As there were no more ports open (except 22 - which I couldn't see a way to exploit), I ran dirb on the site:
Dirb found multiple folders, but the most intresting ones are /artwork/ and /music/: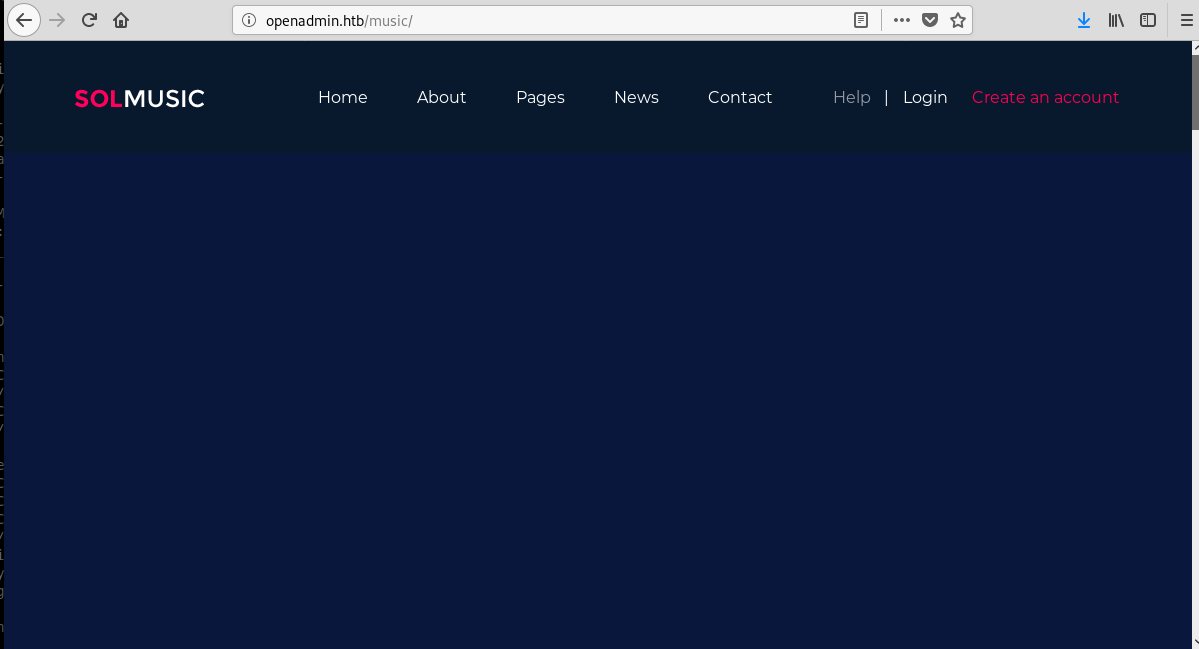 By clicking 'login' on the /music/ page, I got redirected to /ona:
As even the app complained the version is outdated, I started searching for exploits online and found this one. I downloaded it, converted it to a unix file (it contained \r characters) and then ran it against the /ova/ directory:
That was easy, wasn't it? :)
Getting user.txt
After getting a shell, I found mysef in ova's http directory:
After a bit of playing around, I found the database password in a config file:
The password din't look random, so I enumerated the users of the box and tried to log in as them using it:
The password worked for jimmy:
However, there was no user proof in jimmy's home directory. This made me believe that the user proof was located in joanna's. After some basic enumeration, I discovered an interesting folder in /var/www:
The 'main.php' file seemed to print joanna's id_rsa file if the user was logged in:
The code that handled authentication was located in index.php. As the file was a little bit long, I will only paste the snippet that allowed me to move further:
The web app only authenticated the user if the username was jimmy and the given password hashed to a hard-coded string. A quick visit to CrackStation revealed that the password was… Revealed. The site was not exposed externally (and was hosted inside a folder called 'internal'), so it was most probably running on a local port. A quick 'netstat' command revealed all open local ports:
There are only a few possible ports, so I used curl to test each of them individually. Port 52846 worked:
I saved the key to ~/.ssh/openadmin_user and used it to connect as joanna:
The key is password-protected, so I used john to crack the passphrase and then removed it from the key:
I was then able to use the key to log in as joanna:
The user proof starts with 'c9' 😉
Wait… what?!
Loog again at the curl command:
Does it look like I provided the authentication data? No, I didn't. The reason is simple: the authentication mechanism in main.php is flawed:
The above script just adds a redirection header; it does not stop the execution of the rest of the page. As cURL ignores redirection headers by default, I bypassed the authentication system (AWAE, here I come!).
Exploiting nano
After I submitted the use proof, I began enumeating the box again. I found out that joanna could run nano as root without providing a password:
I have never exploited nano for privesc, but lucky for me GTFOBins had an entry that showed the process step-by-step. I won't post any snippet here, as that method kind of plays with your terminal display (do it and you'll se what I'm talking about).
The root proof starts with '2f' 😉
If you liked this post and want to support me, please follow me on Twitter 🙂
Until next time, hack the world.
yakuhito, over.
Published on May 2, 2020